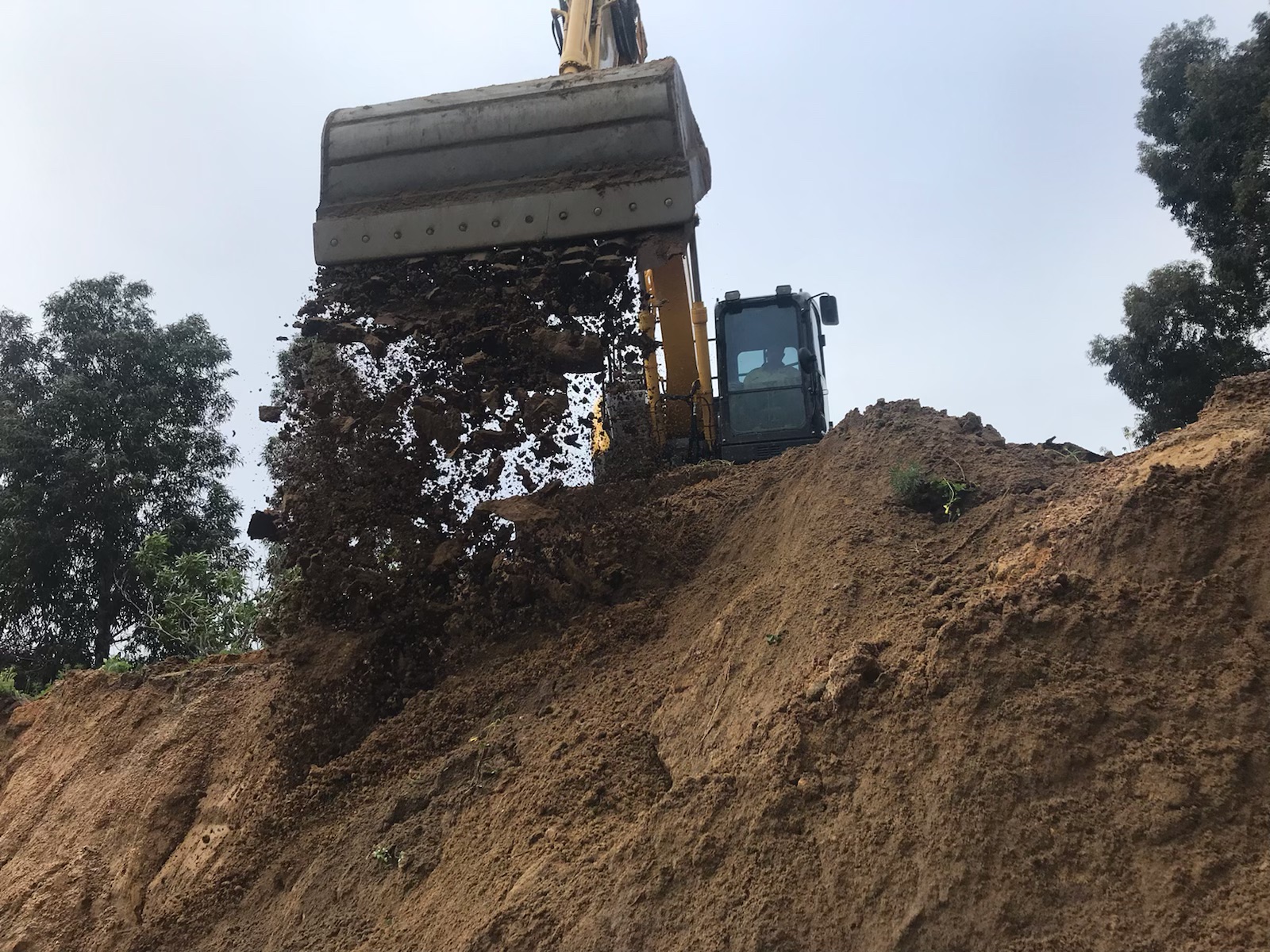 WA's Experts in Civil Contracting
BWC Civil & Earthmoving are the reliable choice for all civil contracting and earthmoving services across Western Australia. We understand how critical these services are to the longevity and cost of any major project, and we're committed to delivering high-quality results on time and on budget.
BWC Civil and Earthmoving are experienced in all aspects of civil contracting, from bulk & detailed earthworks through to stakeholder management. Our previous projects demonstrate the BWC Civil team's competency across a vast range of sites and client requirements.
Our general civil contracting and earthmoving services include
Site clearing & waste removal
Site preparation services
Infrastructure bulk & detailed earthworks
Retaining wall construction
Equipment hire (including wet hire)
Civil project management
BWC Civil is capable and experienced across the public and private sectors. Learn more about our general civil services and earthmoving capabilities below, or contact the BWC Civil team to discuss your requirements.
Limestone Retaining Wall Construction
BWC Civil and Earthmoving excels in constructing limestone retaining walls to aid residential and commercial development projects for more than 15 years. Our knowledge and experience ensures long-lasting results, designed to be site-effective and with an expert understanding of drainage requirements.
Built to last, our limestone retaining walls are constructed to engineer specifications, using robust natural or reconstituted limestone blocks for an attractive, long-lasting solution. We also utilise recycled materials and fill from the site wherever possible, helping to minimise costs for our clients without compromising results.
Project Highlights: Civil & Earthmoving Services
Yangebup Lake Stripping Basins Project (City of Cockburn)
Survey and set out
Site clearing & disposal
Detailed earthworks
Stripping basin excavation
Storm water drainage excavation & installation
East Perth Revegetation Project (Main Roads WA)
Wet hire of equipment
Working with traffic management crews
Various other works from 2017 to present
Learn more about these projects
Why Choose BWC Civil & Earthmoving?
When you work with BWC Civil, you can trust you are putting your project in the hands of experienced professionals. We go above and beyond when it comes to transparency and accountability – the two key factors that ensure a smooth service delivery.
On every project, the BWC Civil team is conscious of our natural environment. We aim to reuse and recycle materials as much as possible, minimising expenses for our clients as well as the environmental impact. We also effectively manage the removal and responsible disposal of waste materials, ensuring minimal disruption to the site and a timely progression through the construction timeline.
With a proven track record of timely and cost-effective delivery, BWC Civil gives clients confidence and security. On every project, we take full accountability for the results and align our goals with the client's vision.
When you need a true civil contracting professional who's committed to on-time, on-budget delivery, BWC Civil & Earthmoving is the solution.
Contact the BWC Civil team to discuss your car park and asphalt requirements.