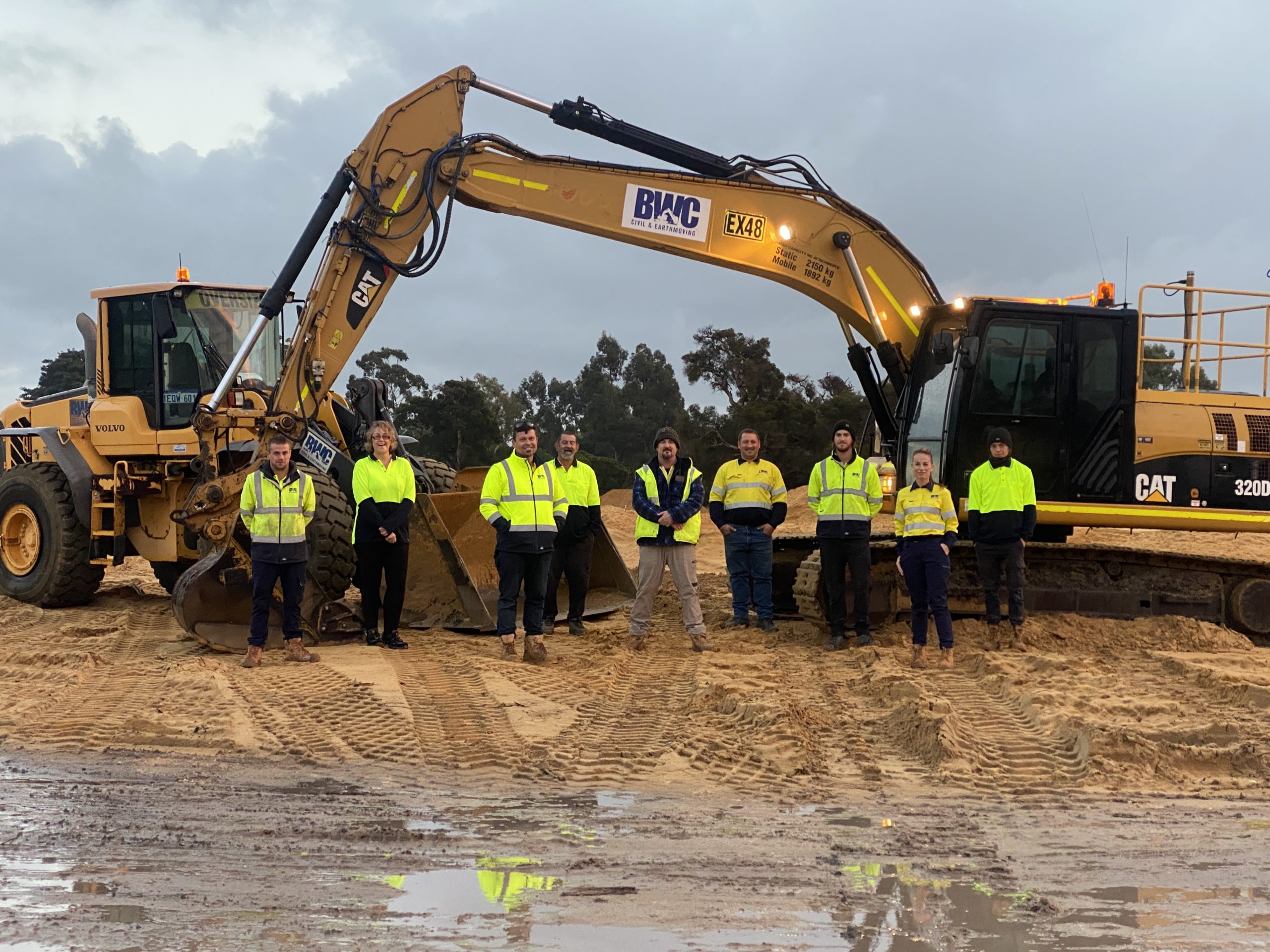 In The Community
Our local community are our biggest supporters, and at BWC Civil & Earthmoving, we aim to give back whenever we can.
BWC Civil is proud to be involved in our local Chamber of Commerce as well as being a member of the CCFWA. We are passionate about our community involvement, including sponsorship of sporting clubs and other local organisations which bring people together.
We also aim to support other local businesses at every opportunity. When undertaking civil works in the Peel and South West region, we prefer to use local suppliers for all materials and services required.
As BWC Civil & Earthmoving continues to grow, we look forward to strengthening our local connections and helping to ensure our vibrant region continues to thrive.
Our Affiliations
Civil Contractors Federation of WA (CCFWA) Member
The CCFWA represents, informs and connects civil contractors and associated businesses in the Western Australian civil construction industry.
Peel Chamber of Commerce & Industry Member
As the largest organisation representing businesses in the Peel region, the Peel Chamber of Commerce and Industry Inc.'s role is to influence and inspire business vitality in the region.
Charities & Sponsorships
As our business continues to grow, we are proud to be in a position to support the community that continuously backs our business.
Sponsorship of the Pinjarra Harness Racing Club
BWC Civil & Earthmoving has been a sponsor of the Pinjarra Harness Racing Club since 2020. The importance of relationship-building is one of our key values at BWC Civil, so we're proud to support a local Peel-based organisation that brings Western Australians together – both on and off the track.
BWC currently supports the following charities:
Lions Cancer Institute for Children
PCYC – Police & Citizens Youth Centres
Oakford Volunteer Bushfire Brigade
Telethon WA
At BWC Civil, we would love to get more involved in local sporting organisations and community groups. If you would like to discuss a potential sponsorship opportunity with BWC Civil & Earthmoving, contact our team for more information.