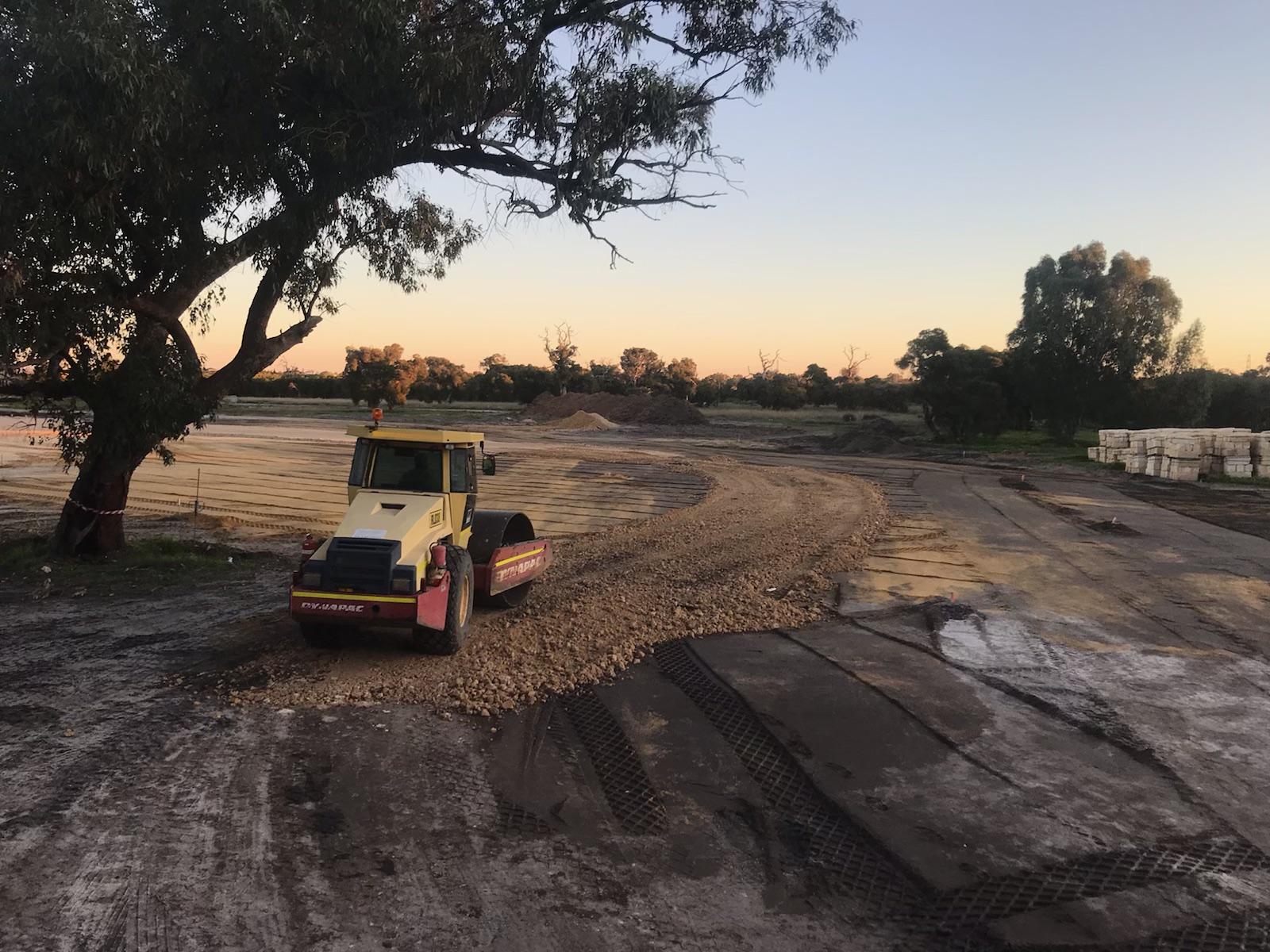 WA's Land Development & Subdivision Earthworks Specialists
BWC Civil and Earthmoving provide reliable and cost-effective services for land development and subdivision requirements. Servicing the Perth, Peel and South West regions, our team is committed to on-time delivery.
Our experience includes a range of commercial and residential development projects. Whether you require a single core service or a comprehensive site works package, our versatile fleet and experienced team can deliver the results you require.
From site clearing and preparation to post-construction finishes, BWC Civil offers a versatile range of services for WA land development projects.
Contact the professional team at BWC Civil & Earthmoving for all development enquiries.
Bulk & Detailed Earthworks for Development
At BWC Civil, we carry out bulk and detailed earthworks services for a range of WA development projects. Our experience includes commercial developments, residential estates and retirement villages, as well infrastructure and main roads projects.
BWC Civil understands how critical site preparation is to the longevity and safety of new construction. Not only are we familiar with the logistics and planning required to prepare large sites, but we also bring a high standard of knowledge and a solutions-focused approach to your project.
Not only do we excel in terms of results, but BWC Civil is also highly experienced in all elements that make for a smooth project. From project management to engaging with stakeholders and on-site collaboration, you can be confident we have the experience to step up to the plate.
When you work with BWC Civil & Earthmoving, you can expect:
An up-to-date understanding of all relevant legislation and regulations
Solutions-focused knowledge base to support cost-effective delivery
Exceptional level of accountability and oversight
Transparency and personal accountability throughout
To find out more about how BWC Civil & Earthmoving can assist, contact one of our capable team.
Project Highlights: Commercial Development
Pinjarra Harness Racing Club: New Race Day Stalls
Bulk earthworks
Importation of fill sand
Asphalt preparation and construction
Limestone retaining wall construction
Preparation and construction of concrete footpaths
Project Highlights: Residential Development
Vasse Retirement Dwellings: Stage 1 Project
Bulk & detailed earthworks
Concrete foundation construction
Site clean
Stormwater & subsoil drainage
Mains connection
Brick paving
In-Ground Service Installation in Western Australia
BWC Civil & Earthworks carries out the installation of in-ground services for land development purposes.
BWC Civil can assist with:
Commercial & residential stormwater drainage
Sewer works
Electrical & communications infrastructure
Water reticulation & fire safety
Gas services
Our professional team is up-to-date on all regulations and safety guidelines which apply to in-ground service installation. Safety is paramount, and we ensure every installation complies with the highest industry standards.
Drainage & Stormwater Services in Western Australia
At BWC Civil & Earthworks, we specialise in providing high-quality drainage, stormwater and soakwell solutions for development projects in Western Australia.
Drainage and stormwater infrastructure is one of the most critical elements of proper site preparation. Without a thorough and site-effective solution to manage rainfall, sites can be subject to severe soil erosion and even inundation.
BWC Civil specialises in drainage works for development, including some of the latest eco-friendly drainage technology. Our capable team can assist with the design and installation of sewerage and drainage systems for new developments, estates and subdivision projects.
BWC Civil & Earthmoving carries out the following site drainage works:
Sub-soil drainage
Drainage swales & soak wells
Compensation basins
Stormwater management
At BWC Civil, we are also experienced installers of ecoAID and Stormtech stormwater management systems. These modern and advanced drainage products provide eco-friendly and cost-effective underground stormwater solutions for any construction project or development.
Few civil contractors in Western Australia currently have the skills and knowledge to work with this new technology. However, the benefits for the future of your site are numerous. That's why it's critical to work with a contractor who can offer you the most effective solutions, not a standard product.
BWC Civil also collaborates effectively with site engineers, building and construction planners, and individual clients to ensure all site drainage installations are perfectly suited to the terrain.
Being a West Australian owned and operated business means we understand the soil types and conditions across the state. Our experience and ongoing knowledge investment ensures our drainage installations will deliver long-term performance.
Contact the BWC Civil team to enquire about our drainage and stormwater services.
Other Development & Subdivisional Works
BWC Civil & Earthmoving has years of experience completing earthmoving and earthworks projects across Western Australia. From commercial developments to large residential estate preparation, our services cover a full range of requirements, including in-ground service installation.
BWC Civil also carries out additional services for commercial and residential sites, including:
Construction of retaining walls
Development of pavements and footpaths
Road construction
Driveway and kerb restoration
Asphalt and concrete services
With an extensive range of equipment, we can assist with a wide variety of development needs.
Reach out to the BWC Civil team to discuss your project's requirements.
Why Choose BWC Civil & Earthmoving?
When you work with BWC Civil, you can trust you are putting your project in the hands of experienced professionals. We go above and beyond when it comes to transparency and accountability – the two key factors that ensure a smooth service delivery.
On every project, the BWC Civil team is conscious of our natural environment. We aim to reuse and recycle materials as much as possible, minimising expenses for our clients as well as the environmental impact. We also effectively manage the removal and responsible disposal of waste materials, ensuring minimal disruption to the site and a timely progression through the construction timeline.
With a proven track record of timely and cost-effective delivery, BWC Civil gives clients confidence and security. On every project, we take full accountability for the results and align our goals with the client's best interests.
When you need a true civil contracting professional who's committed to on-time, on-budget delivery, BWC Civil & Earthmoving is the solution.
Contact the BWC Civil team to discuss your development requirements.