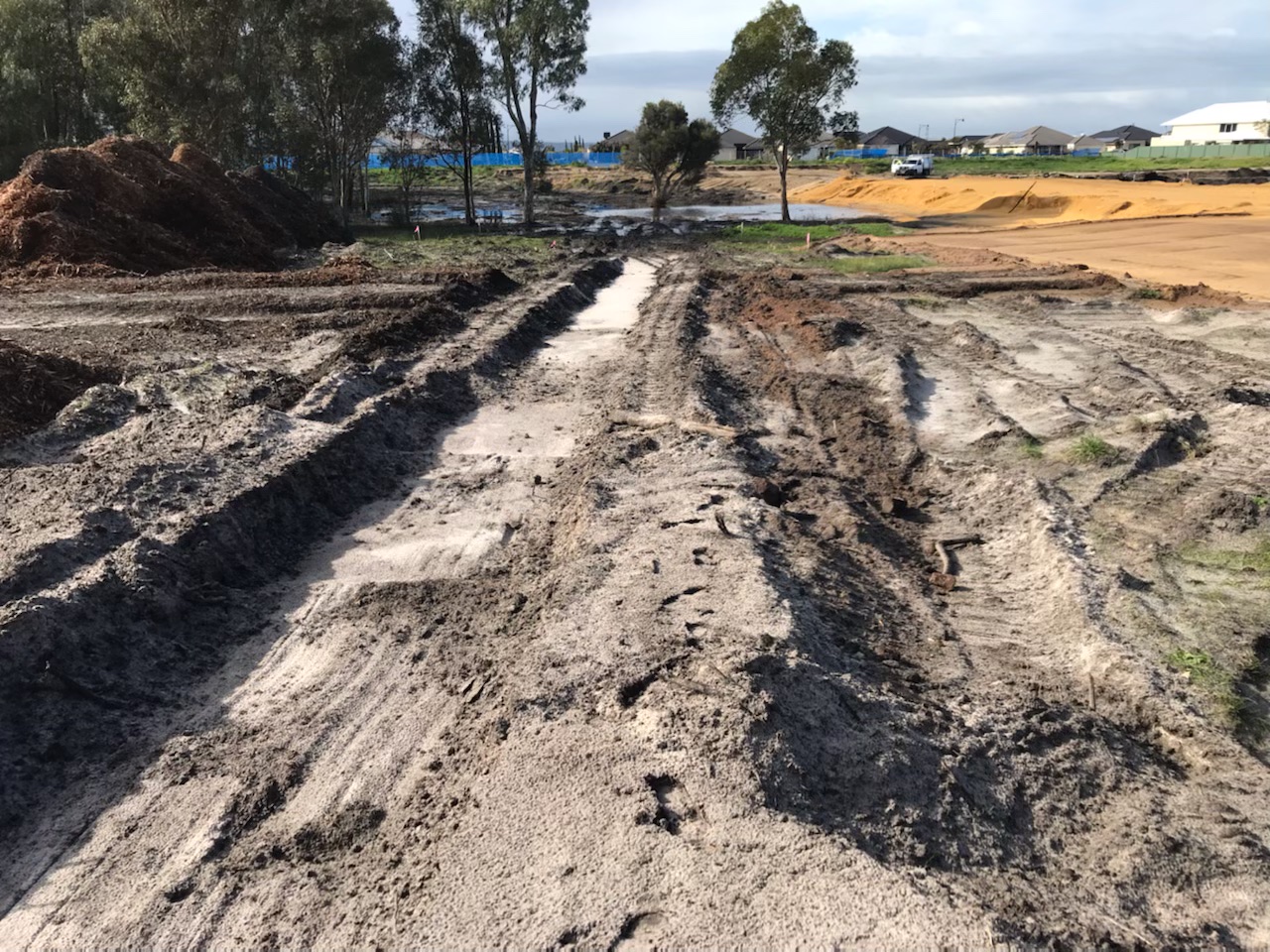 WA's Road Construction & Repair Specialists
At BWC Civil & Earthmoving, we're proud to offer some of Western Australia's leading road construction and repair services. Our highly trained team demonstrates immense skill and capability across a wide variety of infrastructure requirements.
The BWC Civil team can assist with:
Road construction for developments
Road repairs and improvements
Road-related civil works
Asphalt installation services

Our expertise in all aspects of road construction – from site preparation through to project management and completion – enable us to add value to every project we undertake.
BWC Civil has successfully delivered many road construction projects across varying scopes, from small commercial asphalt and driveway projects to large-scale highway and road projects in and around Perth, WA.
Reach out to the BWC Civil team to discuss your requirements.
Road Construction Services in Western Australia
BWC Civil & Earthmoving has years of proven expertise in the road construction sector, including both public and private sector projects. The versatility of our equipment and highly trained team cannot be underestimated: BWC Civil excels as a main contractor or working in collaboration.
We specialise in road construction for commercial and residential developments, including residential estates and retirement villages. Our services also extend to footpath and asphalt installations.
BWC has an experienced team of personnel, along with a versatile and well-maintained fleet of equipment at our disposal. We invest in our team's ongoing training in order to deliver more cost-effective outcomes without compromising quality.
When it comes to road construction, we believe that efficient planning and competent project management is crucial. At BWC Civil & Earthmoving, we can help you build a detailed roadmap for your project, since on-time delivery is our specialty.
As professionals in the civil contracting industry, we understand the importance of communication and effective collaboration. We're adept at stakeholder management and are always conscious of dependencies that will affect project delivery.
Contact the BWC Civil office to discuss your requirements.
Road Improvement & Repairs in Western Australia
BWC Civil are expert road improvement and repair contractors, with a versatile range of equipment at our disposal.
Our capable team offer the following road maintenance services:
Road resurfacing
Road maintenance, including chip, pothole & crack repairs
Road stabilisation
Widening & modifications
Shoulder grading
Road-Related Civil Works Services
The BWC Civil team is equipped to carry out a range of road-related services, whether in a maintenance and improvement capacity or to complete new road construction.
Our team can perform the following road-related services:
Construction of car parking bays
Footpath construction
Road line marking
Road & footpath signage
BWC Civil also carries out other asphalt installation services for development projects and site improvements.
Our capabilities include construction and laying of:
Basketball and netball courts
Driveways and drive-thrus
Loading docks
Helipads
Bike paths
For all enquiries about our asphalt and road services, contact the BWC Civil team.
Project Highlights: Road Improvement Services
Homestead Road: Gosnells Intersection Upgrade
Road widening to council and MRWA standards
Removal and disposal of existing kerbs, verges, and brick-paved islands
Removal, replacement, and upgrading of stormwater infrastructure
Preparation and construction of new asphalt road including kerbing, concrete footpaths, faux paving to concrete islands, line marking and signage
Reinstatement of residential driveways and verges
Preparation and implementation of traffic management plans
Liaison with local residents
Why Choose BWC Civil & Earthmoving?
When you work with BWC Civil, you can trust you are putting your project in the hands of experienced professionals. We go above and beyond when it comes to transparency and accountability – the two key factors that ensure a smooth service delivery.
On every project, the BWC Civil team is conscious of our natural environment. We aim to reuse and recycle materials as much as possible, minimising expenses for our clients as well as the environmental impact. We also effectively manage the removal and responsible disposal of waste materials, ensuring minimal disruption to the site and a timely progression through the construction timeline.
With a proven track record of timely and cost-effective delivery, BWC Civil gives clients confidence and security. On every project, we take full accountability for the results and align our goals with the client's vision.
When you need a true civil contracting professional who's committed to on-time, on-budget delivery, BWC Civil & Earthmoving is the solution.
Contact the BWC Civil team to discuss your road construction and maintenance needs.