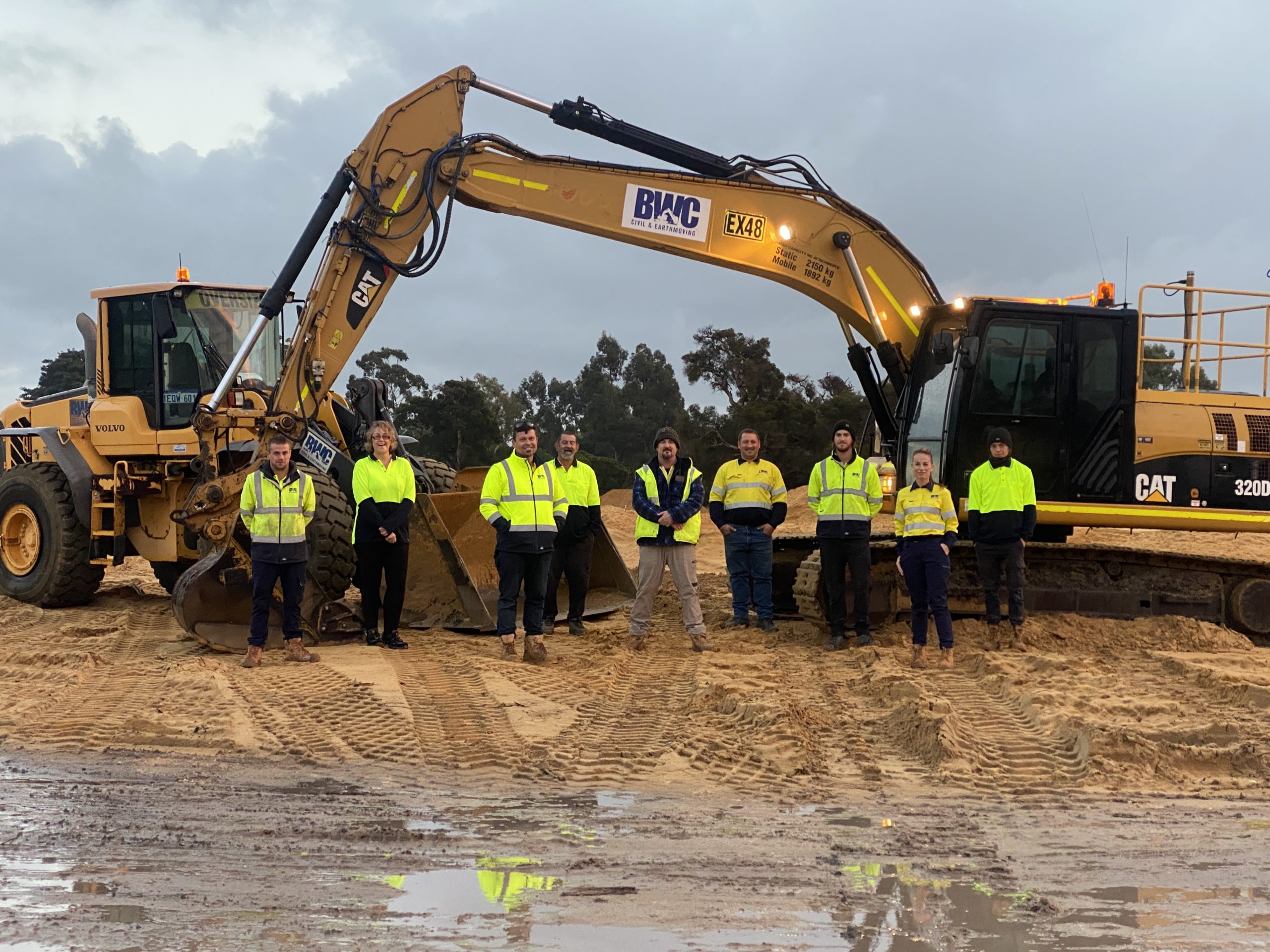 Workplace Health & Safety at BWC Civil
At BWC Civil and Earthmoving, we are committed to providing a safe and healthy work environment. All our staff undertake regular training to ensure they are always up to date with the most important safety procedures. This allows our worksites to remain as safe as possible.
Safety is non-negotiable for our team. BWC is dedicated to completing our civil works and earthworks projects safely and on time. We believe no task is so important that it can't be done safely.
Our employees abide by a comprehensive safety policy to keep them accountable and always complete safety inspection checklists ahead of every project.
Our strategies to ensure a safe working environment include:
Including workplace health, safety, and environmental management practices in all planning processes;
Providing all of our employee's ongoing education and training;
Consultation with employees and other stakeholders to enhance workplace health, safety, and environmental decision-making;
Making certain that incidents are properly investigated and appropriate lessons are learned within the organisation;
Distributing information about workplace health, safety, and the environment, such as this policy, to all BWC employees
Providing adequate resources to guarantee workplace health, safety, and environmental protection is a key component of the organisation; and
Ensure that all employees can access and receive effective injury management and rehabilitation.