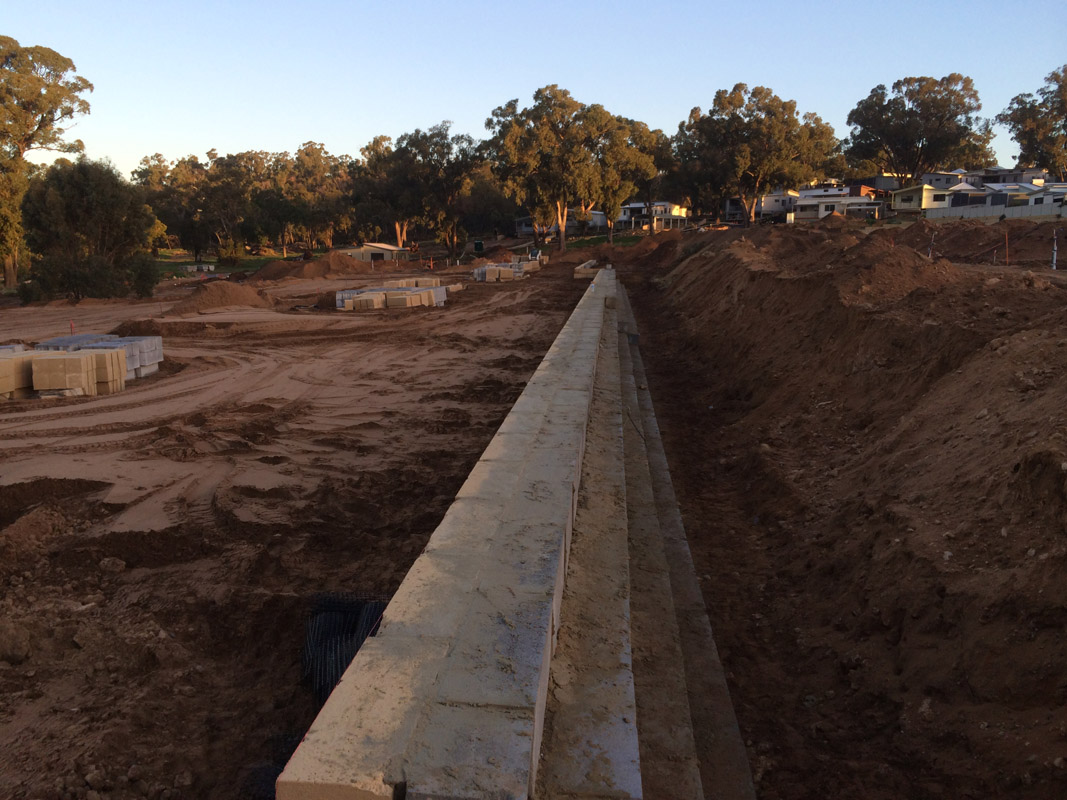 BWC Civil and Earthmoving have been constructing limestone retaining walls for more than 15 years, and are considered experts in delivering tailored retaining wall service in and around Perth.
Built to last, our limestone retaining walls are constructed to Engineer specifications, using robust natural or reconstituted limestone blocks, for an attractive, long lasting retaining wall solution.
Limestone retaining walls combined functionality and aesthetic appeal, making them a popular design feature all around Australia.
A long lasting material, they have proven to be a timeless design feature in older character, and modern developments.
However, to obtain the desired finish that limestone retaining walls can achieve, you need a provider who knows what they're doing. BWC Civil and Earthmoving are acknowledged specialists in limestone retaining walls, as can be proven by our number of quality projects completed across Perth and WA.
Our team combines their years of experience across all genres the construction industry, to deliver limestone retaining walls that exceed client's expectations.
Attention to detail is our secret!
Preparation – For each limestone retaining wall project we take on, we are meticulous about our site preparation, making sure we have a solid foundation.
Care in Construction – We then use only the highest quality materials, with specific attention to measurements and angles, to ensure our limestone retaining walls are perfectly square, straight and consistently.
Finishing Details – Where others cut corners, we pride ourselves on providing an immaculate clean finish, with specific attention to colour matching mortar, for optimal visual satisfaction.
What's generally most surprising about our limestone retaining wall projects is the price. We manage to keep our retaining wall costs low, due to our experience in the sector, and find our clients are generally surprised by the high quality limestone retaining wall service we deliver at low cost.
Enquire about our comprehensive limestone retaining wall services, call 0412 524 952 or complete an enquiry form.