Australia's roads, bridges and transport infrastructure build the foundation of our nation's mobility. Without essential roads, our local communities would be separated, and each 'stranded town' would languish, instead of flourishing.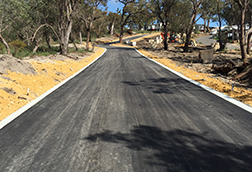 Local governments across Australia are responsible for the maintenance of 650,000 roads, and more are being developed each day to help cope with our population growth and to ensure remote areas are just as accessible as central ones.
How Roads Positively Impact Local Communities
Back in 2014, Kenneth M. Quinn wrote an article for National Geographic, Want to Make a Dent in World Hunger? Build Better Roads, where he spoke about how building roads in a remote area of the Mekong Delta in Vietnam, helped reduce the amount of hunger in local farming communities, who, for hundreds of years were separated from the resources they needed to break out of their poverty-stricken cycle.
After roads were built to connect half of the villages to one another and distant communities, their farming trade increased, the children were able to attend school and families had greater access to food. Meanwhile, the villages that weren't connected with the new roads were still trapped in their poverty cycle.
While the situation in Australia isn't quite as dire, by dedicating funds to the construction of new roads in new or remote areas, communities can enjoy the following four benefits:
Lower fuel costs
A boost in the economy
New housing developments
Greater access to healthcare and education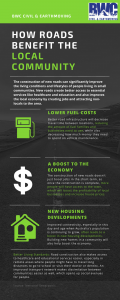 As a civil construction company in Perth, BWC Civil & Earthmoving is dedicated to road construction in and around the Perth area. We have the knowledge and capabilities to construct quality roads and highways that ensure small Western Australian towns aren't put through the hardships associated with a poor road network.
Contact us today for more information on our civil construction services in Perth.