When we talk about civil construction, a lot of people are familiar with the term but don't really understand what's involved. Here at BWC Civil, we live and breathe all things civil construction and engineering, which is why we thought we'd shed some light on this rarely talked about industry.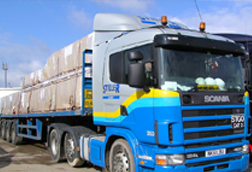 What is Civil Construction?
Broadly speaking, civil construction is the development of infrastructure, which can involve anything from water to earth and transport.
To get a little more specific, civil construction and civil engineering go hand-in-hand, as civil engineering is a branch of civil construction and involves the maintenance of man-made structures like roads. Some of the projects civil engineers deal with include:
Roads
Railways
Buildings
Water reservoirs
Subdivisions
Airports
Bridges
Sewer systems
Tunnels and dams
Included in the industry, are any individuals or companies that are involved in the planning, creation and designing of infrastructure.
What Tasks are handled by Civil Construction Professionals?
The day-to-day tasks of professionals working within the civil construction field will vary depending on the exact area of specialities of that individual or of the business.
However, as a general guide, civil construction professionals are involved with:
Liaising with clients, industry professionals and government representatives
Investigating the land and proposed building sites and evaluating whether or not they're suitable for the proposed works
Following the guidelines put in place by government authorities, local bodies and clients when it comes to planning, building and maintaining the infrastructure.
Developing plans and seeking the relevant approvals from governing bodies and local authorities
Generating cost estimates, working to budgets and creating contracts
Tendering contracts and hiring contractors
Supervising and monitoring the project's progress to ensure it meets the project requirements and original plans
Who Are Civil Contractors and What Qualifications Do They Need?
Civil contractors are the people responsible for the aforementioned points. To be suitable for one of these roles, individuals ideally need to hold the relevant qualifications, which usually include a certificate in construction supervision. Industry experience and on-the-job skills are also highly regarded.
This is why the team of civil contractors at BWC Civil are highly sought after, as they bring the necessary skills and qualifications to every project they work on, while also showcasing their broad knowledge base, which has accumulated through years of experience on the job.
If you have a civil construction project that needs completing, or to learn more about our role within the construction and infrastructure industries, contact BWC Civil today!